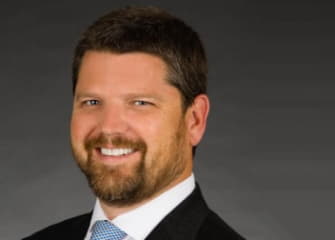 Todd Dahlstrom
Todd Dahlstrom, PNC Wealth Management vice president and senior business development officer for South Florida, has been named board chair of Young Friends of Palm Beach Symphony. This group consists of active professionals in their 20s, 30s and 40s who have an appreciation for classical music and a commitment to supporting the Symphony's vital education and outreach programs. PNC Wealth Management is a corporate sponsor of the Symphony.
"Todd will be a tremendous asset to the Palm Beach Symphony and the impact we make in the community," said Palm Beach Symphony CEO David McClymont. "His knowledge and skill in guiding teams to create financial plans that deliver successful outcomes will take Young Friends of Palm Beach Symphony to the next level."
"While the pandemic is curtailing many of the traditional Young Friends events, it has brought our mission into clear focus," Dahlstrom said. "The Palm Beach Symphony pivoted to reach more than 8,000 students last season, including a 42% increase in hours of music instruction, even when in-school instruction was no longer possible. Its many outreach programs offer multiple creative opportunities for the Young Friends to become engaged and positively influence the community."
Music education and an involvement in the arts have always been passions for Dahlstrom who enjoys music with his family. He has recorded songs co-written with his wife, Julie, and their five children are following the tradition. The family has joined others in the community during the pandemic and recorded a song for the Symphony's website.
Additionally, Dahlstrom sits on the Symphony's development committee and chairs the Swings for Strings Golf Tournament for the Symphony. He is also a member of the Palm Beach Hedge Fund Association.
Dahlstrom earned a master's degree in Finance from the Kelley School of Business at Indiana University and a bachelor's degree in English from North Park University in Chicago.
Membership in Young Friends of Palm Beach Symphony is open throughout the year and more information is available on the support tab at palmbeachsymhony.org.
About PNC Asset Management Group
PNC Asset Management Group, a member of The PNC Financial Services Group, Inc., is a relationship-based provider of investment, planning, banking and fiduciary services to wealthy individuals and institutions
through the proactive delivery of value-add ideas and solutions. The Asset Management Group offers personal asset management for high and ultra-high net worth individuals and families and institutional asset management services to corporations, healthcare systems, insurance companies, unions, municipalities and nonprofits. For more information about PNC Asset Management, visit www.pnc.com.
About Palm Beach Symphony
Palm Beach Symphony is South Florida's premier orchestra known for its diverse repertoire and commitment to community. Founded in 1974, this 501(c)(3) nonprofit arts organization adheres to a mission of engaging, educating, and entertaining the greater community of the Palm Beaches through live performances of inspiring orchestral music. The orchestra is celebrated for delivering spirited performances by first-rate musicians and distinguished guest artists. Recognized by The Cultural Council for Palm Beach County with a 2020 Muse Award for Outstanding Community Engagement, Palm Beach Symphony continues to expand its education and community outreach programs with children's concerts, student coaching sessions and master classes, instrument donations and free public concerts that have reached more than 50,000 students in the past five years. For more information, visit www.palmbeachsymphony.org.