High-Profile Mixed-Use Project will Dramatically Transform Historic Dinner Key Shoreline with Array of Dining and Entertainment Venues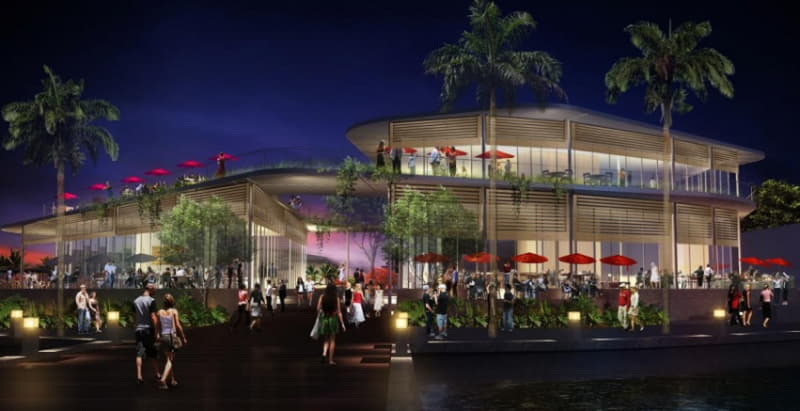 The TREO Group – a privately held real estate investment firm headquartered in Miami – announced today that it has closed on a loan for $33 million provided by FirstBank Florida for the construction of Regatta Harbour, a mixed-use waterfront development situated on more than 9.5 acres in Coconut Grove's historic Dinner Key.
Accessible by land and sea, the project will become the refreshed and dynamic community centerpiece that the area has long awaited. A curated fusion of chef-driven restaurants, specialty stores, marina services, floating docks, on-site parking and event spaces will be complemented by lush foliage and strolling sidewalks to create a new sense of place overlooking scenic Biscayne Bay. Construction on Regatta Harbour has already commenced.
"Securing this significant loan from FirstBank Florida is yet another milestone for this momentous project that will breathe new life into the vibrant waterfront destination and create an around the clock upscale locale for community members and visitors to dine, shop and relax," said Otto Boudet-Murias, principal of The TREO Group. "We are thrilled to be at the forefront of Coconut Grove's transformation and look forward to shaping the future of the area with this lively epicenter while maintaining the rich culture and history of Dinner Key."