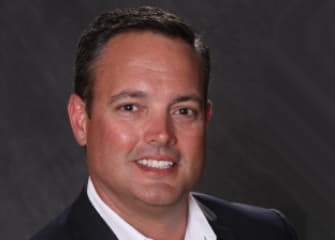 Jeff Slade
Grover Corlew, a South Florida-based real estate investment management group focused on acquiring, transforming and managing signature office, multifamily and retail properties, has appointed Jeff Slade as Vice President of Construction.
Slade will oversee construction activities, including project planning, field operations, safety and quality control for all of Grover Corlew's office, multifamily and retail development projects in Florida and throughout the southeastern U.S. With more than 20 years of construction management and design build experience, Slade has played an integral role in the completion of more than $370 million in total value of notable projects across South Florida.
"Jeff is an experienced, energetic and resourceful leader with the necessary skill set to see complex and demanding construction projects through to successful completion," said Partner Anuj Grover. "As Grover Corlew continues to expand and take on new multifamily projects throughout Florida, we will be adding new talent to our team of seasoned professionals."
Slade was previously a 20-year veteran of Miller Construction Company, ascending to the role of Senior Vice President in 2017. Among his responsibilities was overseeing such notable projects as CITY Furniture showrooms, Riverside Hotel and Sereno at Bay Harbor Islands residences, among countless others. He served as Vice President of Operations during the six proceeding years and held earlier positions including Project Executive, Project Manager and Superintendent. Slade has been involved in the construction management of more than 260 commercial and residential projects across South Florida.
In 2018, Slade served as board president of the Construction Association of South Florida, where he has been a board member since 2005. He also is a corporate board member of Boys & Girls Clubs of Broward County, where he is active in the Generals Club, a program that was developed to encourage youth to consider the building and construction trade as a viable and worthwhile career option. Slade was also a past member of the Construction Executives Association and the Business Development Board of Palm Beach County.
"Growing our multifamily portfolio is a top priority for us over the next decade, and Jeff is a great fit for this new role. His extensive knowledge and experience at the local level will be a tremendous asset to us," added Partner Mark Corlew.
A resident of Coconut Creek, Slade received a bachelor's degree in construction management from University of Florida. He has held a Florida general contractor's license since 2006.
For more information on Grover Corlew, visit grovercorlew.com.
About Grover Corlew
Real estate veterans with a proven track record of more than 100 years of combined industry experience lead Grover Corlew in acquiring, transforming and managing office, multifamily and retail properties across the southeastern U.S., with a focus on Florida. The Grover Corlew team has developed, owned and managed 10,000+ units and more than 10 million sq. ft. of commercial space, taking a personalized approach to investor and tenant relationships, which has attracted corporate headquarters to Grover Corlew signature buildings. The company is actively developing new projects that will continue to help revitalize and stimulate local communities.