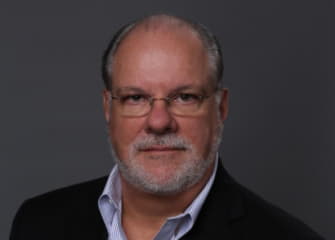 Roger L. Desjadon
The Florida Peninsula Insurance family of companies announces the retirement of their Chief Executive Officer, Roger L. Desjadon. Desjadon is a co-founder of Florida Peninsula Insurance Company and has served as CEO since its inception in 2005.
In the first quarter of 2021, Desjadon will transition from his role as CEO but remain with the company as a consultant and member of the Board of Directors as well as continuing to lead legislative affairs for the company. His knowledge and experience have helped make Florida Peninsula and its wholly owned subsidiary, Edison Insurance Company, two of the most successful and respected companies in Florida. Prior to joining Florida Peninsula, he served in executive leadership positions with Aetna Life and Casualty, The Travelers Companies and Prudential Financial.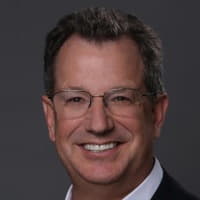 Paul M. Adkins will assume the responsibilities of the Chief Executive Officer for the company upon Desjadon's retirement. Adkins is a co-founder and has served as Chairman of Florida Peninsula and Edison since inception. For the past 15 years, he has played an instrumental role in the growth of the company from a wind-only home insurer to a multiperil and flood company insuring more than 140,000 homes throughout Florida. Today, the Boca Raton-based company is one of the top 10 Homeowner's insurance carriers in the state.
"Roger is a highly respected leader in our industry and has been a critical part of Florida Peninsula's success. We are pleased that he will continue to work with us and serve on our Board helping to guide the company into the future," Adkins noted. "I am honored to step into this role, which was held for so long by a true professional that I am happy to call a colleague and a friend. Roger and I, along with our other partners, have managed Florida Peninsula as a team for 15 years so this will be a seamless transition."
Desjadon will continue to serve as President of the Florida Property & Casualty Association, an industry trade group comprised of Florida-based homeowners insurance companies.
ABOUT FLORIDA PENINSULA INSURANCE COMPANY
Founded by a team of veteran insurance professionals, Florida Peninsula Insurance Company is one of Florida's top 10 largest companies offering multi-peril homeowners and flood insurance. The company has maintained a Financial Stability Rating® of A-Exceptional from Demotech. The company insures approximately 140,000 homes, condo and apartment units located throughout the state. Florida Peninsula markets through a network of 2,500 independent insurance agents. Our aim is to combine the latest technology with old-fashioned courtesy and customer service, providing efficient, cost-effective, peace-of-mind protection for our policyholders. Florida Peninsula was first issued a Certificate of Authority to do business in April 2005 by the Florida Office of Insurance Regulation. For more information or to get a comparison quote, please call (877) 229-2244 or visit our website at www.floridapeninsula.com.