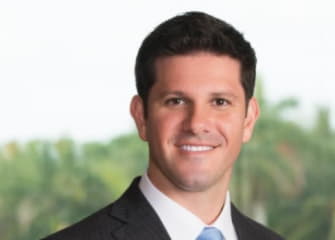 Jeffrey M. Wank
Kelley Kronenberg is proud to announce that firm Partner Jeffrey M. Wank has been elected Secretary of the Florida's Children First (FCF) Board of Directors. Wank has been involved with FCF for many years, previously serving on the organization's Broward Host Committee.
FCF is a statewide advocacy organization focused on protecting the legal rights of at-risk and foster care children. The organization was founded in 2001 by child advocates, volunteers and attorneys from across the state who were working on issues affecting Florida's most vulnerable children. FCF staff, board members, volunteers, and advocates devote their time to ensure that each child in care or in an at-risk situation will have a voice that is heard when decisions are made.
Wank joined Kelley Kronenberg in 2016 to focus his practice on Insurance Coverage and First Party Property Insurance Defense Litigation. He is highly active in the community, holding several leadership roles on top of an active and successful insurance defense practice. He currently serves on the Board of Directors for the B'nai B'rith Justice Unit and previously served as Chair of the Board of Directors for Legal Aid Service of Broward County (LAS) and Coast to Coast Legal Aid of South Florida (CCLA), Chair of the Jewish Federation of Broward County's Horizons Leadership Program and is a Past President of the Broward County Bar Association's Young Lawyers Section Board of Directors.
A graduate of Nova Southeastern University Shepard Broad College of Law, Wank is also involved in mentorship programs to assist younger lawyers in the community.
ABOUT KELLEY KRONENBERG
Kelley Kronenberg is a multi-practice business law firm with nearly 400 employees, more than 175 attorneys and 12 locations throughout Florida and the United States. Founded in 1980, the firm is one of the fastest-growing law firms in Florida and amongst the largest in the U.S. The firm serves all types and sizes of public and private companies, including small businesses and individuals nationwide. Kelley Kronenberg has been recognized amongst the "Largest U.S. Law Firms" by the National Law Journal's NLJ 500, Law 360 400, and Florida Trend in 2020, "America's Top Corporate Law Firms" by Forbes and "Top 10" in NLJ's Women's Scorecard in 2019. The firm has been the recipient of many accolades most recently including in 2020: "Best Multi-Practice Business Law Firm – USA," Acquisition International; "Top Workplaces," Sun Sentinel; "Best Places to Work," South Florida Business Journal; "Business of the Year," "Top 100 Private Companies," "Top Law Firms," and "Largest Law Firms," South Florida Business Journal; "Largest Law Firms," Tampa Bay Business Journal, Orlando Business Journal, and Jacksonville Business Journal; "Biggest Law Firms in Florida," Florida Trend; "Top 100 Law Firms," South Florida Business & Wealth; Florida's Largest Law Firms," American Lawyer's, Daily Business Review "Review 100;" and "Best Law Firms," U.S. News - Best Lawyers®. For more information, visit www.kklaw.com.