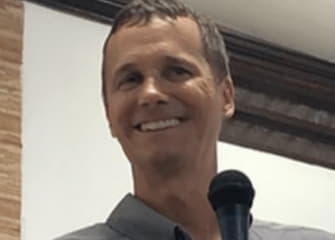 Marc Zboch
While many deserving organizations and individuals benefit from philanthropic giving, these benefits also extend to the giver. Businesses that engage in philanthropy can receive a competitive advantage against other companies in their sector. Marc Zboch, a business leader and philanthropist, explains how philanthropy benefits not only the receiver but the giver as well.
Increased Public Standing
Companies that engage in philanthropy enjoy a healthy boost in their public image. When a company's name is associated with giving, the public is happy to do business with them. For example, restaurants that gave free food to children and families during the coronavirus pandemic reaped the benefits in more loyal customers and an enhanced public image.
Positive community action can also help to repair a company's reputation. Ronald McDonald house does incredible work but has also bought grace from health critics.
Bill Gates went from being viewed as a tyrant who crushed competitors to one of the greatest humanitarians of our lifetime.
Building Branding
In addition to a boost in public standing, companies that give back to the community can enhance their branding. They are able to add kindness and generosity to their company's core values.
Supporting certain community initiatives can enhance particular aspects of branding. One good example of this principle is a company that sponsors a children's sports team. This sponsorship associates the company with the positive values of staying active, supporting children, and giving back.
Companies will become household names when they are known to contribute to the public good. This word-of-mouth promotion is invaluable.
Hiring Advantages
Philanthropic Companies receive an advantage when it comes to hiring qualified personnel. Prospective employees are attracted to companies that are public-minded and strive to become good corporate citizens.
Better Employee Morale
Companies with strong corporate citizenship programs have higher morale among their employees. Employees can feel good about their work when they work for a company that helps others.
A few corporate giving programs that encourage employees' loyalty include matching employee donations and allowing paid time off from work to volunteer in the community. These are excellent ways to boost employee morale.
Companies that have offered paid time off to volunteer include 3M, Salesforce, NVIDIA, Google, Hewlett Packard and Colgate-Palmolive.
3M offers programs to help students become leaders in the STEM (Science, Technology, Engineering, and Math) fields. Their programs bring the fun and excitement of science home to schoolchildren.
3M also offers programs that invest in sustainability and recycling. These programs help households and companies fully recycle as much of their waste as possible. Recycling helps the planet by keeping products out of landfills.
Salesforce donates money and profits to community organizations along with providing paid volunteer time to its employees. These programs are centered on supporting personal health and student development.
NVIDIA, a company that produces advanced computer graphics cards, has a number of charitable endeavors throughout the world. The company gives grants to researchers working to cure cancer. It educates youth about artificial intelligence. The company also donates 9,000 employee hours to charities each year.
Colgate-Palmolive is mainly concerned with children's dental health and other general health programs like hand washing. These programs are especially important in the developing world. They are important during the COVID pandemic as well.
Tax Advantages
While the tax advantages of philanthropy can be considerable, these are only a fringe benefit of doing good in the community. Some companies receive significant tax credits for philanthropy. Companies should consult with their attorneys, tax preparers, and accountants to see whether they might qualify for preferential tax treatment.
Personal Benefits for Company Leaders
Philanthropy not only represents business advantages, but it also gives executives and lower-level employees a positive feeling about their contributions to the society we live in.
People who give back feel better about themselves. They may also be less likely to experience depression and anxiety. This personal boost can be a significant factor in living a more fulfilling life.
Reaping the Benefits of Philanthropy
When companies and executives bring their talents to volunteerism and donate money to worthy causes, they can receive a boost in their public image. They can elevate their branding and hire better employees for company vacancies. They can promote morale among their employees. Finally, giving back can have personal benefits including health benefits.
Marc Zboch believes strongly in the power of giving. His religious initiatives focus on bringing greater safety, food and water security, and education to less-advantaged communities. Zboch works with 100 non-profit organizations, primarily in under-developed countries.