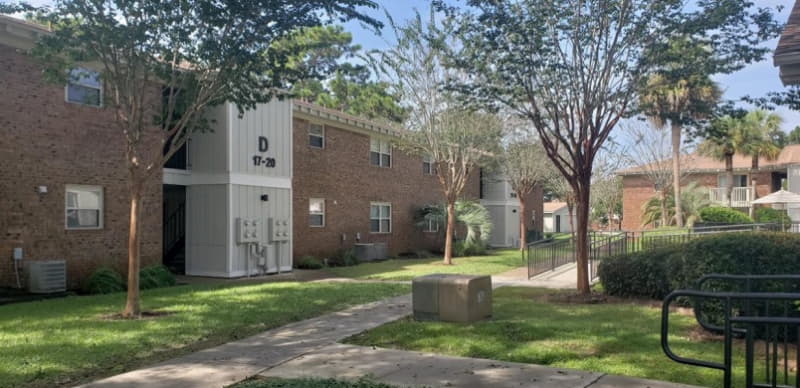 Berkadia has arranged the sale and financing of Carriage Hills Apartments, a 260-unit multifamily community in Pensacola, Fla. Michaelson Group, a Jacksonville-based multifamily real estate firm, acquired the property from The Hallmark Companies, a full-service real estate firm based in Atlanta, for $22.0 million in an off-market transaction. The sale price translates to $84,615 per unit.
Senior Managing Director Cole Whitaker of Berkadia's Orlando office and Senior Director David Etchison of the Panhandle office represented the seller. Senior Managing Director Mitch Sinberg and Associate Director Matt Robbins of Berkadia's South Florida office, along with Senior Managing Director Bob Falese and Associate Director Jeremy Lynch of Berkadia's Philadelphia office, secured financing on behalf of the buyer.
Freddie Mac provided the $16.5 million, 12-year fixed-rate loan, with six years of interest only at a 75 percent loan-to-value.
"Hallmark Companies increased revenue during its ownership through a capital enhancement program on both the interior and exterior of Carriage Hills," said Whitaker. "Michaelson Group has plenty of upside remaining through the continuation of Hallmark's interior upgrade program."
"All parties involved helped make this a seamless transaction," added Robbins. "The buyer, seller, sale broker and Freddie Mac all contributed to drive the best results for everyone. We are excited to see how Michaelson is able to transform the asset and continue where the seller left off."
Built in 1972, Carriage Hills Apartments is located at 2355 West Michigan Avenue and includes one- and two-bedroom floor plans, along with three-bedroom townhome-style units. Apartment features include stainless steel appliances, wood plank flooring, and granite countertops. Amenities include a resort-style pool with outdoor grill, fire pit, dog park, three 24-hour laundry centers, a fitness center and a business center. The property is located just a few minutes north of downtown Pensacola. Rents range from $800 to $1,250.
About Berkadia®:
Berkadia, a joint venture of Berkshire Hathaway and Jefferies Financial Group, is a leader in the commercial real estate industry, offering a robust suite of services to our multifamily and commercial property clients. Through our integrated mortgage banking, investment sales and servicing platform, Berkadia delivers comprehensive real estate solutions for the entire life cycle of our clients' assets. To learn more about Berkadia, please visit www.berkadia.com.