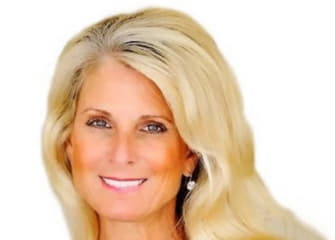 Shelly Newman
Luxury real estate specialist Shelly Newman is exclusively representing the seller in marketing of unique residence with African, Asian design influences
Illustrated Properties, a member of The Keyes Family of Companies, has announced the acquisition of a $5.5 million turn-key listing in the Palm Beach Biltmore condominium building. Shelly Newman, a top producer for Illustrated Properties, is the exclusive listing agent.
Designed 20 years ago by renowned architects David Martin and Charles T. Young and award-winning designer Bettye Jordan Young, Residence 712 at the Biltmore was originally constructed in New York and shipped to its current home at 150 Bradley Place. Inspired by the New York apartment of prominent businessman Bill Koch, Residence 712 was spotlighted in Architectural Digest's "Around the World" feature.
The timeless 2-bedroom, 2-bathroom residence totals 2,000 square feet of living space and features African wood paneling, high countertops, Asian inspired accents, marble floors and a cityscape view overlooking the Intracoastal Waterway. The residence boasts of unsurpassed quality, impeccable attention to detail, and the highest standards for healthy living.
On-site building amenities at the Biltmore include an Olympic-sized salt water pool, infrared saunas, tennis court, three social gathering rooms and a state-of-the-art fitness center. A personal building representative and concierge are available to assist residents. The Biltmore includes private oceanfront beach club with shuttle service, two spas, a restaurant, and dock.
The prime location puts residents just minutes away from the famed Worth Avenue retail shops, dining and other local attractions.
"From the moment I walked in, I fell in love with the residence's distinct and serene look," said Newman. "It's more than a home. It's a piece of art. This masterpiece lives as glorious as it looks. The owners addressed the important core details of condominium living when designing this residence."
During her stint in the real estate world, the former award-winning professional figure skater with family ties to Palm Beach for over 50 years, and a business, sales and design background, has facilitated multiple notable transactions in Palm Beach, including the 1320 North Lake Way mansion, which closed for $14.5 million.
"Shelly has experience building, maintaining and selling properties," said Mike Pappas, President and CEO of The Keyes Company. "Along with her persistent and disciplined athletic background, the unique combination makes her the perfect candidate for this listing."
Independently-owned and operated since its founding in 1926, Keyes is extremely active in luxury residential real estate. In 2016, Keyes listed more than $1 billion in luxury homes priced at $1 million or more.
Keyes is a Founding Member and Shareholder of Leading Real Estate Companies of the World®, a global network of more than 550 premier real estate firms encompassing 4,000 offices and more than 128,000 Sales Associates in 55 countries.
In July 2016, Keyes and Illustrated Properties announced the completion of a merger between the two companies, which continue to operate under their existing brands. Overall, Keyes and Illustrated generate more than $6 billion in annual revenue from their real estate service lines.
Following the merger, Keyes and Illustrated are, together, the largest independently-owned real estate firm in Florida and a Top 25-ranked firm in the entire United States. In Palm Beach County alone, the companies have in excess of 1,100 Sales Associates and produce double the volume of their closest competitor.
Keyes and Illustrated control more than 20 percent of the $1 million-plus market in northern Palm Beach County.
About The Keyes Company: Independently-owned and operated since 1926, The Keyes Company is a leader in the real estate industry. Keyes completed a merger with Illustrated Properties in July 2016. Following the merger, Keyes has 58 offices, more than 3,000 Associates and nearly $6 billion in annual real estate sales and services. Keyes' offices are distributed throughout six counties – Miami-Dade, Broward, Palm Beach, Martin, St. Lucie, and Volusia. Keyes expands our Associates' reach globally as a Founding Member and Shareholder of Leading Real Estate Companies of the World®. In addition to our Associates' expertise, The Keyes Company offers a suite of resources to cover whatever needs arise while buying or selling your home. Your mortgage, title, insurance, and property management needs can all be managed in-house, allowing us to close your deal with speed and efficiency while giving you the opportunity to talk to a real person whenever you have a question.