Randy Rienas
In preparing to represent borrowers in the commercial finance process Randy spent 18 years employed by Sun Bank, First Union and Northern Trust developing the skill set to add value for the borrower. He was extensively trained in credit analysis at Sun Bank before becoming a commercial real estate loan officer at First Union and a senior lending officer at Northern Trust.
As financing packages are prepared for presentation to prospective lenders Randy recognizes potential issues, mitigates and structures around them before they become issues with prospective lenders. His understanding of the commercial finance markets, inclusive of banks, capital market, life insurance companies and specialty lenders and their appetites for various transactions results in loan presentations being made to lenders interested in growing their commercial real estate loan portfolios.
As a former peer and associate of many prominent commercial real estate lending officers Randy has long standing relationships with the most productive lenders in the industry. Compass deals exclusively at the senior level within lending institutions.

Interview Questions:
Career | Prior to starting Compass you spent 18 years at commercial banks including Sun Trust, First Union and Northern Trust. Please tell us about your career and the decision to launch Compass.
Milestones | Can you provide some key milestones of Compass since its launch in 2006?
Compass Today | Can you describe Compass today? What are the different types of loan programs?
Recent Closings | What are some of the recent closings last year and year to date?
COVID-19 | What impact has COVID-19 had on Compass?
2021 | What is the state of commercial real estate financing in South Florida?
Connect with Randy on LinkedIn
Recent press releases:
Palm Beach Gardens Based Mortgage Bankers Arrange Permanent Financing for Light Industrial Flex Building
Palm Beach Gardens Based Mortgage Bankers Arrange Quasi Owner Occupied Financing for Medical Office Building
Palm Beach Gardens Based Mortgage Bankers Arrange Bridge Financing for Waterfront Land
---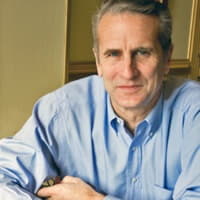 Edwin Warfield, CEO of citybizlist, conducts CEO Interviews.
If you're interested in a citybiz CEO Interview, please contact Edwin Warfield - edwin.warfield@citybuzz.co