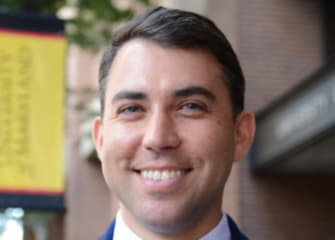 Dr. Matthew Frieman
Dr. Frieman's overall research goal is to create therapeutic interventions for viruses of public health concern by developing a detailed understanding of how the viruses interact with the host. His research has focused on the recently emerged and highly pathogenic coronaviruses: Severe Acute Respiratory Syndrome Coronavirus (SARS-CoV), Middle East Respiratory Syndrome Coronavirus (MERS-CoV) and Severe Acute Respiratory Syndrome Coronavirus-2 (SARS-CoV-2/COVID19), as well as Influenza virus. The coronaviruses cause severe lung disease and are highly lethal.
Important to understanding these diseases has been the development, characterization and utilization of mouse models of disease for SARS-CoV, MERS-CoV and SARS-CoV-2. The rapid and successful development of these models has allowed us to unravel the cellular and physiological basis for disease of these viruses. In addition, the creation of these models has allowed for therapeutic development of vaccines, antibodies, small molecules, novel and repurposed drugs and other therapeutics. Critical to his research is the synergy of in vitro and in vivo models of disease that allow for deep understandings of how these viruses work.
Work in the lab includes the identification of host factors that effect viral replication and the use of novel yeast screening techniques to identify small molecules that inhibit those proteins for use as therapeutics. In addition, we are identifying novel and repurposed drugs, antibodies and vaccines for Influenza virus, SARS-CoV, MERS-CoV and SARS-CoV-2 inhibition. Combining our in vitro and in vivo systems identifies key proteins and nodes of regulation for further therapeutic targeting.
Education:
- Washington University in St Louis, BA, Biology, 1994-1998
- Johns Hopkins University School of Medicine, Baltimore MD, Cellular and Molecular Medicine Graduate Program, Department of Molecular Biology and Genetics, PhD, 1998-2004
- University of North Carolina at Chapel Hill, Post-doctoral fellow in the lab of Dr. Ralph Baric, Department of Epidemiology/Department of Microbiology and Immunology, 2004-2009

Interview Questions:
Q1: It's been a crazy year for the country and around the globe. Your world renown team at the University of Maryland School of Medicine has been working around the clock researching and developing COVID-19 vaccines -- at a speed never before seen. Tell us about this important life-saving work in terms that our viewers and listeners will understand. What's the process and how did you do this important work so quickly?
Q2: How soon do you think we are likely to hit herd immunity?
Q3: Is it likely that we will eradicate COVID-19 or is this virus something that we will always have to live with and need booster vaccine shots each year because of evolving variants of the virus?
Q4: UMSOM has been working in the vaccine development arena for quite some time. Tell us about your team's experience with other vaccines.
Q5: Before we part, I wanted to ask something completely off topic. So what's your favorite local restaurant that you and your family have enjoyed during the pandemic for takeout?
Connect with Matthew on LinkedIn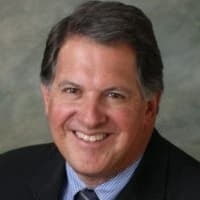 David Nevins is president & CEO of Nevins & Associates, a highly regarded strategic communications company and proactive public relations partner. The firm's regional and national client base is a unique mix of organizations across a variety of industries including: healthcare, professional service firms, finance, not-for-profits, distributors, state agencies, national media companies, technology, political and grassroots campaigns, real estate development, sporting events, and more.
With more than 30 years of experience in marketing, public relations, and community and government relations, David is a talented and seasoned executive. Prior to founding Nevins & Associates in 1983, David served as the Director of Marketing for both Towson University and the Baltimore Symphony Orchestra. In 2001, he was tapped by the CEO of Comcast to employ his marketing expertise as President of the company's regional sports network, Comcast SportsNet Mid-Atlantic. David is a Past President of the Board of Governors for the Center Club and is a former Chairman of the Board of Regents for the University System of Maryland, a position to which he was appointed by the Governor of Maryland. David has chaired the Maryland Public Broadcasting Commission and the Maryland Higher Education Loan Corporation, served as President of both the Jewish National Fund and the Towson Business Association and was a member of the PNC Bank board.
David is highly involved in the business, civic, and political communities, and his many years of active leadership in numerous organizations have built a network of contacts that he regularly puts to use for the firm's clients. For more information, visit www.nevinspr.com.
Recent press releases:
- Internationally Renowned Neuroscience Researcher and Academic Leader Asaf Keller, PhD, Appointed Chair of the Department of Anatomy and Neurobiology at the UM School of Medicine
- UM School of Medicine Researchers Participate in Landmark Study Detailing Sequencing of Full Human Genomes to Better Capture Genetic Diversity
- UM School of Medicine Recruits New Advanced Science Communications Group in the UMSOM Office of Public Affairs & Communications
- UM School of Medicine Names U.S. Army Veterinary Medicine Leader Colonel Dawn Fitzhugh as New Director of Program in Comparative Medicine and Veterinary Resources
- UM School of Medicine Researchers Release Extensive Data on Rare Variants through NHLBI TopMed Grant
---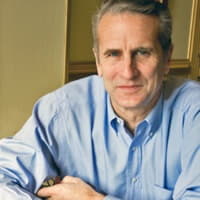 Edwin Warfield, CEO of citybizlist, conducts CEO Interviews.
If you're interested in a citybiz CEO Interview, please contact Edwin Warfield - edwin.warfield@citybuzz.co