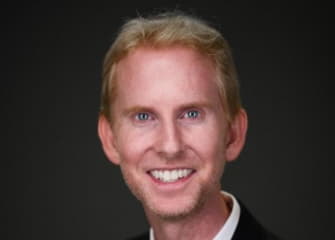 Matthew Lynch
South Florida-based real estate investment management group, Grover Corlew, announces the addition of Matthew Lynch as Senior Development Manager for the firm's multifamily development projects.
"As we continue to expand our portfolio, we have been strategically adding talented professionals to our team," said Partner Mark Corlew. "Matt's experience, leadership and tenacity will be an incredible asset to Grover Corlew in a highly competitive commercial real estate environment."
Lynch brings more than 10 years of experience in commercial real estate to his new role as Senior Development Manager. Most recently, Lynch was involved in the development of more than 2,000 South Florida luxury rental units with a total market capitalization of nearly $500 million during his tenure with both Trinsic Residential Group and Altman Development, where he worked in similar development roles. Previously, Lynch was a commercial mortgage-backed securities senior financial analyst for LNR Property in Miami Beach.
"We are thrilled to have Matt join our growing team of development professionals," added Partner Anuj Grover. "There's a tremendous energy in our office with the addition of three new hires, just in this new year alone, and with several up-and-coming projects in the pipeline here in South Florida and beyond."
A resident of Boca Raton, Lynch earned a Bachelor of Business Administration (BBA) in Finance from Southern Methodist University.
For more information on Grover Corlew, visit grovercorlew.com.
About Grover Corlew
Real estate veterans with a proven track record of more than 100 years of combined industry experience lead Grover Corlew in acquiring, transforming and managing office, multifamily and retail properties across the southeastern U.S., with a focus on Florida. The Grover Corlew team has developed, owned and managed 10,000+ units and more than 10 million sq. ft. of commercial space, taking a personalized approach to investor and tenant relationships, which has attracted corporate headquarters to Grover Corlew signature buildings. The company is actively developing new projects that will continue to help revitalize and stimulate local communities.