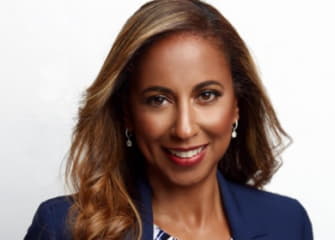 Lisa Colon
In joining Saul Ewing Arnstein & Lehr's Fort Lauderdale office, Lisa Colon brings two decades of experience handling matters involving public and private construction projects and real estate development along with government contracting compliance. She joins as a partner in the Firm's Litigation Practice along with its Construction, Real Estate and Government Contracting industry groups.
Board Certified in Construction Law by the Florida Bar, Ms. Colon provides counsel to owners, contractors, designers and suppliers in the construction and real estate industries. Her skill set includes drafting construction contracts across various project delivery systems, particularly those using contract forms from the American Institute of Architects (AIA) and ConsensusDocs.
Some of her notable representative matters include:
- Acting as project counsel on a $1 billion convention center renovation and expansion.
- Negotiating a $295 million contract on behalf of an airline to expand Terminal 1 at the Fort Lauderdale-Hollywood International Airport.
- Representing parties involved in the development of a $300 million mixed-use condominium project.
"Lisa is a fantastic addition to the Saul Ewing Arnstein & Lehr team in South Florida," said Michael Denberg, office managing partner for the Fort Lauderdale Office. "She is highly skilled at both negotiating documents on the front-end of construction and real estate deals and representing clients when disputes arise in their projects."
Ms. Colon's experience with claims, litigation and arbitration includes matters involving liens, defects, contract disputes and disaster recovery. She has handled bench trials through to verdict in state and federal courts as well arbitrations ending in awards for clients. She is certified as a mediator by the Florida Supreme Court and as an arbitrator by the American Arbitration Association.
In addition, Ms. Colon has experience with federal, state and local government contracting issues, and she has represented clients on: bid protests; Miller Act Bond claims; contractor licensing; small, minority- and women-owned business issues; and land development agreements. She also assists clients in small business certification and compliance.
"Adding a 20-year construction-barred Black woman of LatinX descent will be a tremendous benefit to our firm's clients, while further strengthening our growing number of Black lawyers," said Michelle N. Lipkowitz, a member of the Firm's Executive Committee and its Diversity, Equity & Inclusion Partner.
Ms. Colon earned her J.D. for University of Miami School of Law. She also has a B.A. from University of Miami.