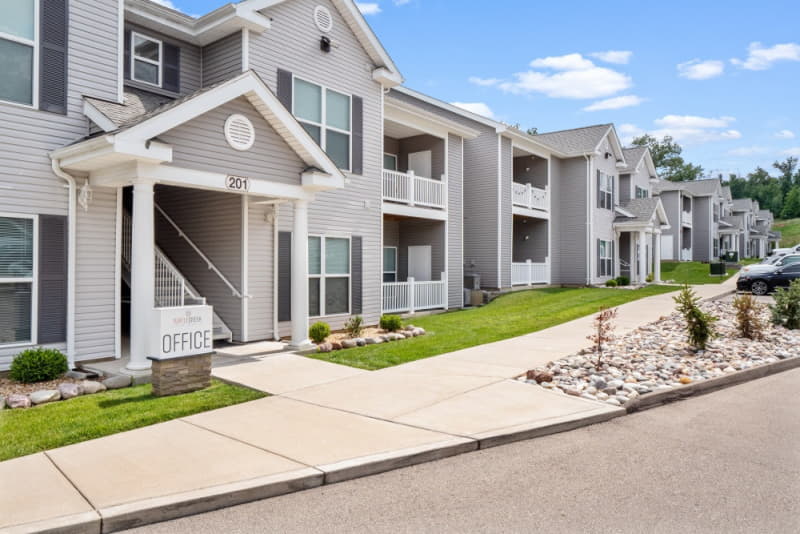 Berkadia announces it has arranged the sale and financing of Turtle Creek, a 128-unit Class A multifamily asset in St. Louis, Mo. Managing Director Ken Aston and Senior Director Andrea Kendrick of Berkadia's St. Louis office arranged the $24.9 million sale on behalf of the seller, Highgate Capital Group, LLC. Senior Managing Director Mitch Sinberg and Associate Director Matthew Robbins of Berkadia's Boca Raton office secured $18.9 million in financing on behalf of the buyer, RM Communities.
Berkadia originated and Freddie Mac purchased the 10-year, fixed rate Green Up loan with 5 years IO.
"The buyer was able to take advantage of favorable financing that complements their capital improvements program to renovate this new asset through an eco-conscious lens," said Sinberg. "Recognizing propitious dynamics expected to take place throughout the metro area, the buyer's Midwest investment also demonstrates a show of confidence in the multifamily market within Greater St. Louis."
The buyer, RM Communities, is the direct-acquisition arm of RealtyMogul, one of the top online real estate investing platforms with 200,000+ investors across a $2.8 billion portfolio. "We have a firm conviction in the underlying fundamentals of this property and of the broader growth of the St. Louis metropolitan area. Our community of investors are excited to gain exposure to this market, and we plan to responsibly manage Turtle Creek for years to come," said Jilliene Helman, RM Communities' CEO.
Built in 2018, Turtle Creek is located at 201 Turtle Drive. Two-bedroom units include granite countertops, an island kitchen, stainless steel appliances, hardwood floors, walk-in closets and washer/dryer. Community amenities feature a swimming pool, clubhouse, storage space grill and dog walking park.
Located in the St. Louis suburb of Fenton, the community is located along Highway 141, bringing residents within a 30-minute drive of Downtown St. Louis.
About Berkadia®:
Berkadia, a joint venture of Berkshire Hathaway and Jefferies Financial Group, is a leader in the commercial real estate industry, offering a robust suite of services to our multifamily and commercial property clients. Through our integrated mortgage banking, investment sales and servicing platform, Berkadia delivers comprehensive real estate solutions for the entire life cycle of our clients' assets. To learn more about Berkadia, please visit www.berkadia.com.