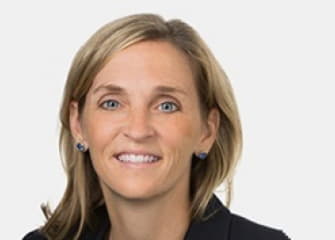 DLA Piper announced today that Sue Zabloudil has joined the firm's Real Estate practice as a partner based in the Miami and Los Angeles offices.
Zabloudil advises national and international real estate owners, developers and investors on transactions throughout the United States, handling the acquisition, disposition, development, financing, joint venture structuring, sale leaseback and ground leasing of all property types. She also provides an extensive range of services to hospitality, lodging and lifestyle companies, including advising on single asset and portfolio purchase and sales, development, operations and regulatory matters.
She has experience working with lenders and borrowers on all asset classes and in a variety of financing and debt mechanisms, including acquisition, construction, permanent, mezzanine, CMBS and preferred equity. Zabloudil also handles a broad range of leasing matters on behalf of owners and tenants, including the negotiation of ground leases and traditional leases for a wide variety of uses, including restaurant and retailer chains.
"Sue is a nationally recognized, highly regarded lawyer who represents both US and non-US clients in real estate transactions involving virtually all asset classes, including hospitality, restaurant and retail properties," said John Sullivan, chair of DLA Piper's US Real Estate practice and co-chair of the firm's global Real Estate practice. "Her regional, national and international practice is a perfect fit for our market-leading global real estate platform."
"As we continue to grow our real estate capabilities in the Southeast, the addition of Sue to our Miami office will expand our ability to serve clients located and doing business in the region, as well as across the country," said Joshua Kaye, managing partner of the firm's Miami office. "We are thrilled to welcome her to the firm and believe she will provide a strong strategic complement to our service offering."
Mike Bedke, the head of the firm's Florida Real Estate practice, added, "Sue is a tremendous addition to our Florida real estate team who will enhance our ability to service our clients, both in Florida and around the country."
Zabloudil joins from Akerman LLP, where she served as the former managing partner of the firm's Los Angeles office and as a member of the firm's board. She received her J.D. from DePaul University College of Law and her B.A. from the University of Illinois at Urbana-Champaign.