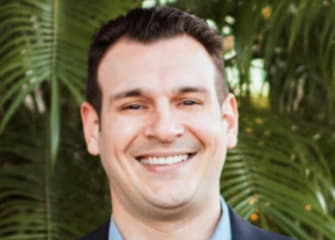 Tom Aronica
Miami financial technology entrepreneur Tom Aronica has launched his newest company, Biller Genie, to solve a problem that universally challenges businesses of all sizes: getting their accounting software, payment systems, and internal billing functions synced into one seamless and efficient process.
Aronica is banking on explosive growth of Biller Genie, which already has expanded from five to 25 employees in just 18 months since its inception. To seed the new company, he sold 25 percent of his $10 million credit card processing company, SkyBank Financial. Currently, he is in the process of securing additional investors, as well as $3 million to help fuel the next stage of development. He projects earnings of $500,000 in 2020, with a rapid and exponential rise in following years.
"We were doing great in the credit processing business, but Biller Genie has a much higher ceiling to scale into something enormous," said Aronica, who is not only seeking additional funding, but also strategic partners to help the company expand.
He already credits his involvement with Entrepreneurs' Organization South Florida (EO SOFLO) for much of his startup success, including guidance with fundraising and effective decision-making and vision towards building a large-scale business.
EO SOFLO is one of the world's largest chapters, with more than 200 members who run businesses with 10,000 employees and more than $2 billion in annual revenue in Miami-Dade, Broward, and Palm Beach counties. The group's mission is to foster entrepreneurship and economic growth in the region, and it runs start-up and accelerator programs in conjunction with numerous South Florida colleges and other organizations.
Aronica, a University of Miami graduate, has teamed up with fellow EO SOFLO member and financial technology entrepreneur Lil Roberts to integrate his Biller Genie capabilities with her Xendoo online bookkeeping and accounting platform.
"Tom and his team have developed a fabulous billing and accounts receivable technology for businesses," said Roberts, who founded Xendoo in 2017. "Biller Genie is a great match for many of our Xendoo clients, and I'm excited to work together to offer an even more robust set of solutions for companies big and small."
"Xendoo and Biller Genie have followed similar paths of success in South Florida and beyond", said Jerry Katz, president of EO SOFLO and Premier Protection Insurance. "They're both outstanding entrepreneurs and great people, and remind me of each other in many ways - from the nature of their businesses, their focus, trajectory and even the types of awards they've won."
In the past year, Biller Genie has earned honors at numerous industry and business start-up competitions, including winning the FinTech track for the Miami Herald Startup Pitch Competition, the Electronic Transactions Association TRANSACT NexTen award, the 2019 Innovation Award from CPA Practice Advisor, the Money 20/20 Startup Academy, the NEAA Catapult Award and more.
Biller Genie is a cloud-based solution that automates the accounts receivable cycle from bill presentment, to follow up, collection, and reconciliation - without changing current processes, workflow or accounting software.
"Biller Genie is designed to work with popular accounting software such as QuickBooks by Intuit, supercharging the overall invoice-to-cash cycle without having to change workflow," says Aronica. "It's like having a virtual A/R department that works 24/7 in the background." He estimates Biller Genie subscribers can reduce overdue invoices by 40%, and save employees up to 20 administrative hours a week.
This efficiency will be even more critical as businesses face and recover from the challenge of the Covid-19 pandemic and shift towards accounting in the cloud in a remote work/cost-conscious environment. Despite the deep economic slowdown so far this year, Biller Genie continues to see increased adoption and has significantly increased its month-over-months revenues in 2020.
"We launched SkyBank during the Great Recession in 2008, so today's economy doesn't intimidate us," Aronica said. "Biller Genie is laying the tracks for the inevitable shift towards automation in the accounting profession. We have a talented team, innovative technology and a smart solution for businesses in almost any circumstance, so I'm confident we'll make this an ever bigger success."
To learn more, visit www.billergenie.com.