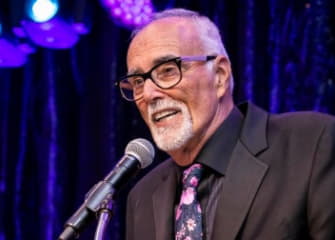 Arthur Adler
As the coronavirus cripples the economy and jeopardizes aid to at-risk kids, the Boca West Children's Foundation is distributing $800,000 to its partner charities that provide essential services for local children. So far last week, the Foundation granted $315,500 to 11 of its 25 local non-profits that care for thousands of kids each day.
Funds distributed last week include:

"In this trying time, Boca West Children's Foundation now, more than ever, is embracing our granted charities and the at risk children they serve," said Arthur Adler, Founder and Chairman of the Foundation. "One of the difficulties the current crisis creates for these charities, is they are being forced to cancel fundraising events planned to raise everyday-needed funds to care for kids."
Boca West Children's Foundation will announce new fund distributions soon. The funds were raised during its 10th Anniversary Gala held on March 1 at Boca West Country Club.Nearly 900 guests gathered to honor Arthur Adler, the Foundation's founder and chairman, for his decade of service to the organization and to the children in Palm Beach County. The Gala featured entertainment by acclaimed late night talk show host and stand-up comedian Jay Leno.
About Boca West Children's Foundation
The Boca West Foundation was launched in November of 2010. It came about as a desire by the thousands of volunteers from the Boca West Country Club to give back to Boca Raton and the South Palm Beach County communities. The Foundation's mission is to identify and fund projects to assist children and their families in need in the area. Since its inception, the Foundation has funded more than $9 million for specific programs of 25 charities.
For more information, visit www.bocawestfoundation.org, call 561-488-6980 or email foundation@bocawestcc.org.