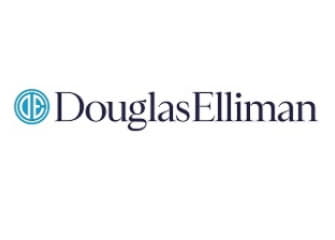 Florida Brokerage Responsible For Six Out of the Top Ten Residential Sales in South Florida for 2019
$5.3 Billion 2019 Total Sales Volume in Florida Up 12% Year-Over-Year; Douglas Elliman 2019 Total Sales Volume Tops $28.7 Billion in Closed Sales
Douglas Elliman Real Estate, the second largest independent residential real estate brokerage in the United States by sales volume, celebrated the firm's world-class agents from around the nation at its annual awards ceremony – The Ellies. Top performers from Florida, including the markets of Boca Raton, Fort Lauderdale, Miami, Miami Beach, Palm Beach, Bay Harbor Island, Jupiter, Wellington, Delray Beach, Manalapan, St. Petersburg and Coral Gables, were among the honorees at this year's eventheld at Mohegan Sun in Uncasville, CT.
Nationwide sales for Douglas Elliman in 2019 totaled $28.7 billion as the company continued its nationwide growth into new markets. The firm was responsible for 44,726 sales and rental transactions, and was ranked the number two brokerage in the nation by sales volume.
"Every year, our skilled and talented agents prove their status and reputation as best in class, and 2019 was no exception. We are thrilled to celebrate the extraordinary results of their hard work at the 2020 Ellies," said Howard M. Lorber, Executive Chairman, Douglas Elliman Realty, LLC. "As always, Elliman remains committed to providing our agents with the best technological and marketing resources to help them excel, and we know that they will continue this unbridled success in 2020 and beyond."
Douglas Elliman Florida marked a banner year in 2019, responsible for six out of the top 10 residential sales in South Florida for the year. Furthermore, the Florida brokerage closed over $5.3 billion in total sales for 2019, up 12% from last year.
"I am honored to celebrate the tremendous success our agents have accomplished this year, and I'm incredibly proud of their extreme dedication that has earned numerous record breaking achievements in 2019," said Jay Phillip Parker, CEO of Douglas Elliman Florida. "As we further cement our position as market leader in Florida, I look forward to supporting the growth and 2020 goals each of our agents look to accomplish this year."
Tied at (#1) and leading the Top 10 Teams for Florida by Gross Commission Income (GCI) werethe Leavitt McIntosh Team, based out of Palm Beach and The Carroll Group, based out of Miami, followed by the Bill and Bryan Team (#3), Strickland Group (#4), The Senada Adzem Team (#5), Carmenate / Duchon (#6), The Randy & Nick Team (#7), RMI Team (#8), The Cotilla Luxury Team (#9) and Rubin + Morr (#10).
The Top 10 Agents for Florida by GCI were led by Oren Alexander, based out of Miami Beach.
He was followed by Gary Pohrer (#2), Maria Mendelsohn (#3), Dina Goldentayer (#4), Samantha Curry (#5), Sonja Stevens (#6), Lisa Wilkinson (#7), Cara McClure (#8), Raul Santidrian (#9) and Mariana Niro (#10).
Vince Spadea, based out of Palm Beach, received Florida's Rookie of the Year award.
Oren Alexander and Tal Alexander, based out of Miami Beach and New York City, received the first-ever National Ellies Award.
The prestigious Pinnacle Club Award winners, presented to Florida agents and teams who made over $1 million in 2019, included Carmenate / Duchon, The Senada Adzem Team, Oren Alexander, Bill & Bryan Team, The Carroll Group, The Cotilla Luxury Team, Samantha Curry, Dina Goldentayer, Strickland Group, Kimpton Howard Team, Cara McClure, Leavitt McIntosh Team, Maria Mendelsohn, Rubin + Morr, The Randy & Nick Team, Mariana Niro, Gary Pohrer, The RMI Team, Raul Santidrian, Sonja Stevens and Lisa Wilkinson.