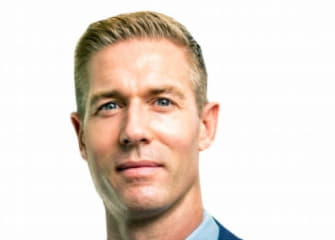 David Siddons
Vice President & Chairman's Club at EWM Realty, David Siddons Brings Decades of Experience to Elliman's Coral Gables Office
Douglas Elliman Real Estate,the third-largest residential real estate brokerage company in the United States by sales volume, is pleased to announce that top South Florida agent and real estate expert, David Siddons and his team of five associates, The David Siddons Group have joined the firm's Coral Gables office located at 1515 Sunset Drive. Previously with EWM Realty, David and his team sold over $81 million in 2018 and are known for their knowledgeable Miami real estate market reports, analysis and investors guides that are published seasonally.
"We are thrilled to welcome The David Siddons Group to Douglas Elliman. David's highly regarded professionalism and personal achievements, coupled with his extensive connectivity to a powerful and trusted client base will make him and his team a tremendous asset to our brokerage's Coral Gables footprint," said Jay Phillip Parker, Chief Executive Officer of Douglas Elliman Florida Brokerage. "Developers consistently seek his advice and analytical knowledge of the market and he brings a powerful intelligence and distinctive quality of service to his clientele which directly aligns with the level of professionalism we promote at Douglas Elliman."
Siddons began his career in 2008 with Douglas Elliman and with decades of experience under his belt The David Siddons Group has consistently orchestrated over $100M in yearly salesacross Miami-Dade and Broward Counties, including Coconut Grove, Coral Gables, South Miami, Pinecrest, Palmetto Bay, Brickell and Downtown, Miami Beach, Key Biscayne, Aventura, Bal Harbour, Edgewater, Sunny Isles Beach and Fort Lauderdale. Siddons holds the title of the only South Florida real estate agent hired as a private consultant for a Miami-based developer. He was hired by David Martin of Terra to assist with digital marketing and market analytics for Park Grove and Eighty Seven Park. The David Siddons Group also successfully represented multiple sales at both projects including the buyer for a $15M unit at Eighty Seven Park.
"After nine years at EWM it has been very hard for me to leave. I am extremely thankful to Ron Shuffield and EWM for all their support over the years. The decision to join Douglas Elliman was based on the strength of their 'luxury' brand, both nationally and internationally, as we continue to see strong interest in South Florida from buyers from across the country and around the world," said David Siddons. "Douglas Elliman provides a multitude of impressive platforms that speak to our method of affectively providing knowledgeable insight on the current state of the market through best-in-class technology, marketing, and public relations, I look forward to providing superior service to our valued clients."
Under David's leadership his team consists of real estate experts, Stefania Cambarau, Cristiane Buzolin, Elaine Tatum, Fernanda C Zomignani, Marianela Figueredo and marketing director, Loes Franquinet. The team seasonally provides reports on respective Miami neighborhoods with highlights of the best deals, trends and figures that will further impact neighborhoods. Siddons is known for his avant-garde ideas in providing innovative digital marketing concepts to the team's client base in order to affectively market properties from the beginning stages of a listing coming to market till the closing of a property. Originally from the United Kingdom, Siddons and his wife reside in Coral Gables with their two daughters. His extreme passion and work ethic lead him to take on the hobby of competing and training for triathlons including the world's most grueling race course, Ironman.
About Douglas Elliman Real Estate
Established in 1911, Douglas Elliman Real Estate is the largest brokerage in the New York Metropolitan area and the third largest residential real estate company nationwide. With more than 7,000 agents, the company operates approximately 118 offices in New York City, Long Island, The Hamptons, Westchester, Connecticut, New Jersey, Florida, California, Colorado and Massachusetts. Moreover, Douglas Elliman has a strategic global alliance with London-based Knight Frank Residential for business in the worldwide luxury markets spanning 60 countries and six continents. The company also controls a portfolio of real estate services including Douglas Elliman Development Marketing, Douglas Elliman Property Management and Douglas Elliman Commercial. For more information on Douglas Elliman as well as expert commentary on emerging trends in the real estate industry, please visit elliman.com.