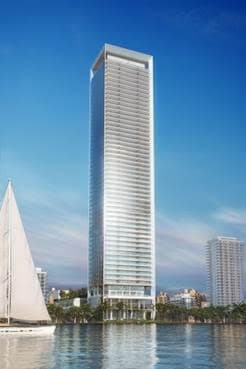 Miami's transformative cityscape continues to rise along Biscayne Bay with rows of luxury condos. Notably, popular neighborhoods such as Brickell and Wynwood have boomed within the real estate market and now top developers have turned their attention to another emerging neighborhood, Edgewater, to watch in 2019.
Located in a quiet residential enclave nestled between Downtown Miami, the Design District and Wynwood, Edgewater is one of the city's oldest residential neighborhoods with remaining waterfront land. Edgewater appeals to buyers of new Biscayne Bay condos with its desirable location surrounded by luxury developments on all sides and at a fraction of the cost of these comparable areas.
For the Miami-based development company OKO Group, founded by international real estate magnate and hotelier, Vladislav Doronin, building in Edgewater was worth betting on. OKO Group recruited global fashion brand Missoni to partner on the $350 million Missoni Baia, a 57-story luxury condominium representing the first-ever branded residences from the legendary Italian fashion and design house, Missoni. This development is the first of four Miami Bayfront condo projects for OKO Group, who also recently purchased another two-acre waterfront site in the Edgewater neighborhood for future development.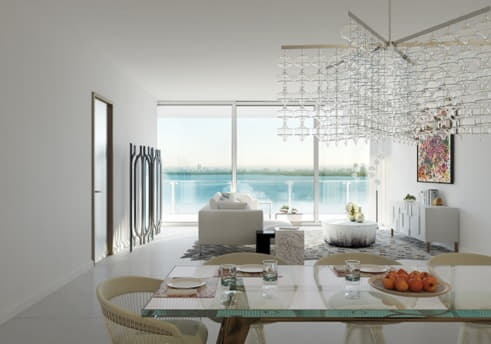 The Edgewater market continues to evolve into Miami's newest hotspot with a convergence of culture and commerce. With more businesses moving in, the walkability of the area makes for a perfect live, work and play environment for today's working professional. The laidback and quaint charm of Edgewater truly sets it apart from the busier metro districts and with prices ranging from $500-800 sq. ft., buyers are jumping on the high-end Edgewater condo product with waterfront views at affordable prices found nowhere else in the city.