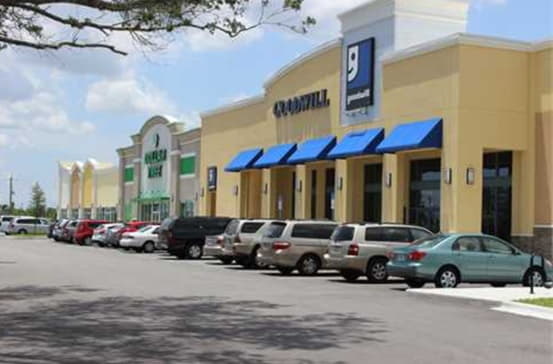 Chris Romer of Dockerty Romer & Co., a RECA member, has arranged permanent mortgage financing in the amount of $6,720,000 for an anchored retail property located in Melbourne, FL.
The subject property, known as Constellation Commons Shopping Center, is a newly constructed 94.5% leased 42,668 SF anchored retail center. The property is ideally positioned along the west side of Wickham Rd. in the heart of Melbourne, FL. The anchor tenants include Goodwill and Dollar Tree, the property also has an outparcel that includes Einstein Bros. Bagels and T Mobile.
Dockerty Romer & Co. arranged the financing through Deutsche Bank on behalf of their clients DMB Constellation Commons, LLC. Deutsche Bank provided a competitive 10 year, fixed-rate mortgage. Romer commented that, "Both the borrower and lender worked very well together in an effort to reach a successful outcome." Romer also commented that, "Deutsche Bank provided an excellent debt structure which will allow our client to execute on their long-term business plan for this asset."
About Dockerty Romer & Co.
Dockerty Romer & Co., a RECA member, based in Delray Beach, Florida is a full service commercial mortgage banking firm specializing in the capitalization of income producing properties. Dockerty Romer & Co. has closed nearly $5 Billion of real estate transactions since its inception in January 2000. (www.dockertyromer.com)
About Deutsche Bank
Deutsche Bank is a German investment bank and financial services company headquartered in Frankfurt, Hesse, Germany. The bank is present in 58 countries with a large presence in Europe, the Americas and Asia. As of December 2017 Deutsche Bank is the 17th largest bank in the world by total assets.