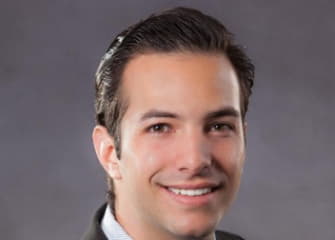 Marco Lopez
Miami Bridge Youth & Family Services, Inc. welcomes Marco Lopez, CPA as the newest member of its Board of Directors.
Lopez is the Senior Auditor of Prager Metis CPA's, LLC where he specializes in providing audit, tax and other financial services to clients in a range of industries.
"We welcome Marco to the Miami Bridge team and look forward to benefiting from the knowledge and experience he brings as we continue to execute our organization's mission," stated Marlene Quintana, president of the Board of Directors atMiami Bridge Youth & Family Services, Inc.
An active member of the community, Lopez currently serves as a member of United Way Audit Committee and The Cuban American CPA Association. He is also an affiliate of the American and Florida Institute of Certified Public Accountants as well as a member the Alzheimer's Association.
Lopez holds a Bachelor of Science in Accounting as well as earned a graduate certificate in Accounting from Florida International University.
About Miami Bridge Youth & Family Services, Inc.
Miami Bridge was established in 1985 and serves as Miami-Dade County's only 24-hour emergency shelter for children and teens in crisis ages 10-17. For more than 30 years, the non-profit organization has worked to rescue youth in the community from lives of victimization and crime by providing refuge, protection and specialized care in a nurturing, stable environment. Annually, Miami Bridge shelters more than 600 children and teens, providing over 10,000 care days for those individuals, as well as counseling to more than 550 families with children ages 6-17. For additional information, please visit www.miamibridge.org.