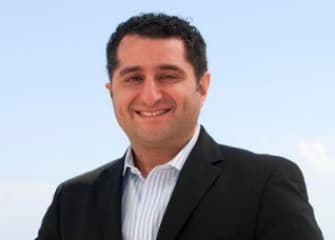 Michael Sadov
Veteran Sales Director Michael Sadov brings vast live-work-play experience to $200M project
Aventura ParkSquare, (APS) Aventura's only live, work, play real estate development has tapped The Real Estate Club's Michael Sadov as Director of Sales. APS is strengthening its sales team to accommodate the development's fast growth.
Sadov brings more than 15 years of experience selling and marketing high-end developments. He was Director of Sales at PARAMOUNT Miami Worldcenter, Terrazas Miami and Canyon Ranch Living Miami Beach.
Veteran multi-use specialists Liza Hernandez, Christopher Lima and Nir Perets are also joining the APS team. Most recently, Hernandez was the Director of Sales at Bijou Bay Harbor and Senior Sales Executive for PARAMOUNT Miami Worldcenter. Lima brings 10 years of experience working with Fortune Development Sales. Perets was Sales Director of Midtown Miami during its preconstruction phase and has 16 plus years of experience in residential real estate, pre-construction and development sales.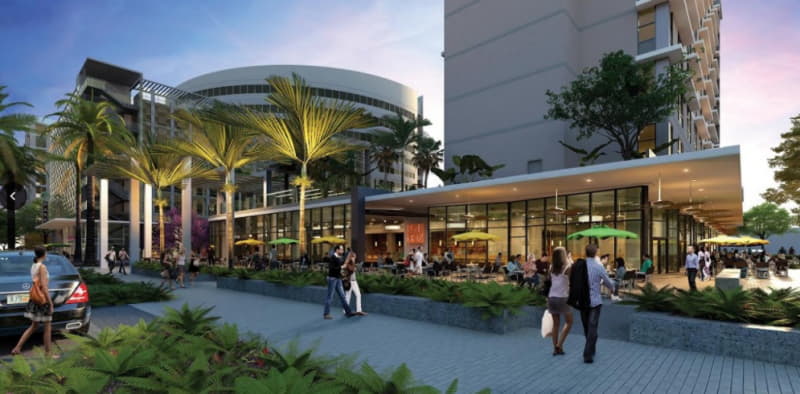 The team brings a vast knowledge of mixed-use sales and lifestyle property expertise.
"Now is the time to have all hands on deck," said Victor Ballestas, principal of Integra Investments. The APS developer. "Our vision of having a city within a city is coming to life and, with the help of our expanded sales team, we will deliver this unique, special project."
The nearly 7.5-acre development will have 131 boutique residences, 50,000 square feet of retail space, which feature a variety of restaurants and health and wellness tenants, 100,000 square feet of Class A office space, a 40,000 square-foot wellness and medical center and a Starwood Aloft Hotel. The office space is already 100 percent sold out and more than 70 percent of the luxury residences are under contract. It is located at 2920 NE 207th Street in Aventura.
"After living in Aventura for the past 14 years, I am excited to see a project like this going up in my backyard," Sadov said. "This is the only project of its kind in Aventura and is bound to bring new life to our great city."
They are currently offering a competitive broker liaison program, where brokers can earn commission for referrals. For more information about the residences and other aspects of Aventura ParkSquare, contact Michael Sadov at 786-285-5594.
About Aventura ParkSquare:
Aventura ParkSquare will be the new center of life in Aventura, Florida. It elevates your professional, social, and community lifestyle to extraordinary heights with luxury residential condo's, high-end offices, opulent senior apartments, a Starwood Aloft Hotel, state-of-the-art wellness center, and a 50,000 sq. ft. retail center featuring a variety of concept restaurants and cafes.
For more information, visit the sales center at 2920 NE 207 St., Suite 106 Aventura, 33180, call 305-330-4003 or email info@aventuraparksquare.
About Integra Investments:
Integra Investments is a Miami-based private equity and full service real estate development company. The company performs acquisitions, development, construction management and asset management of real estate ventures in Florida. Integra's main focus is on the residential, land, office, and mixed-use asset classes, targeting high value-add opportunities in niche markets, while limiting risk exposure with existing downside protection. Integra caters its investment opportunities to domestic and international institutional investors as well as high-net-worth individuals.