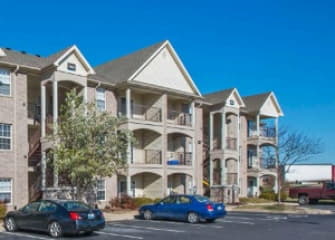 Berkadia announces it has arranged a $20.261 million refinance loan for Southgate Landing, a 256-unit apartment community in Louisville, Kentucky. Berkadia South Florida's Senior Managing Director Charles Foschini and Managing Director Christopher Apone arranged the loan on behalf of CAPREIT.
Freddie Mac originated the floating rate, interest-only loan with a seven-year term. The LTV is 69 percent.
"Louisville has demonstrated considerable factors for solid investment in the city's rising multifamily market, including the addition of 2,600 jobs over the past 12 months that have led to a 30 bps increase in the occupancy rate," said Foschini. "The net absorption rate has more than doubled year over year, advancing market rents in an MSA that will continue to see growth from corporate investment in the trade, transportation, and utilities sectors."
Built by Poe Companies in 2001, Southgate Landing is one of the premier assets in Louisville. This 256-unit complex boasts nine-foot ceilings and beautiful exteriors of brick with painted wood and vinyl. The community combines unique floor plans offering gourmet kitchens, walk-in closets, and spacious lofts with modern-day amenities including a state-of-the art fitness center, swimming pool, detached garages, and storage units.
Situated on 10960 Southgate Manor Drive, the community is located near important transit routes and employment hubs. Ford, GE Appliances, and UPS are within six miles of Southgate Landing, and the asset is less than two minutes away from Preston Highway.
About Berkadia®:
Berkadia, a joint venture of Berkshire Hathaway and Jefferies Financial Group, is a leader in the commercial real estate industry, offering a robust suite of services to our multifamily and commercial property clients. Through our integrated mortgage banking, investment sales and servicing platform, Berkadia delivers comprehensive real estate solutions for the entire life cycle of our clients' assets. To learn more about Berkadia, please visit www.berkadia.com.