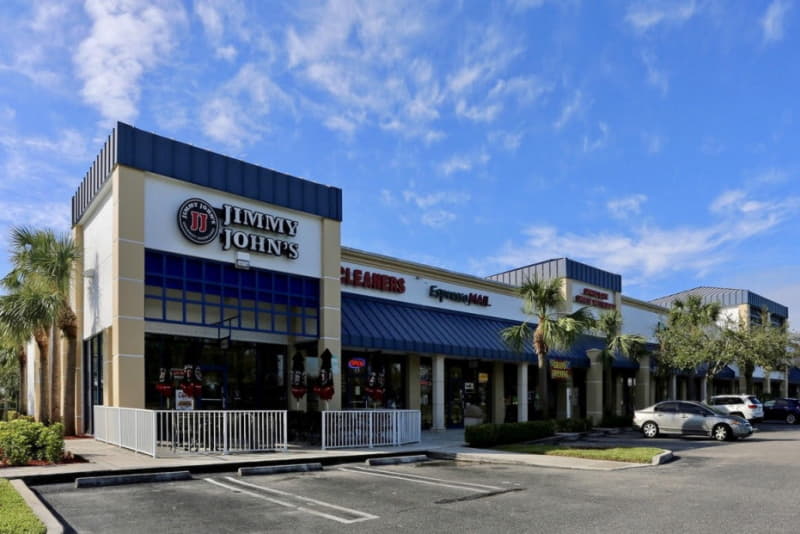 Randy Rienas of Compass Commercial Mortgage, Inc. has successfully placed a $7.0MM loan refinancing for Golden Shoppes, LLC; the owner of a retail / automotive retail center located in West Palm Beach, Florida.
Improvements consist of three (3) one-story, retail / automotive retail buildings containing 39,334 ± SF and situated on 6.53 ± Acres. The improvements were constructed in 2004 and were recently resealed and painted. The property is currently 93% leased. Major tenants include: Tires Choice, Master Tech Automotive, Mobil Lube Express, Miami Grill and Jimmy Johns.
The property is located on the south side of Okeechobee Boulevard approximately 0.75 ± miles west of Jog Road and 1.25 ± miles west of Florida's Turnpike. The area is a major commercial retail and residential corridor. The property receives approximately 52,000 ± vehicles per day.
"This property is a gem. It has a great tenant mix with long term leases and no deferred maintenance. The owner is an experienced commercial real estate developer who understands the unique challenges facing retail properties; how to play to its strengths and mitigate its weaknesses." Rienas said. "The biggest challenges we faced on this transaction were the cash out and limited personal recourse requirements of the loan. After narrowing down the target audience, my firm was able to identify a prominent South Florida banking institution who understood the market and the unique nature of this transaction".
About Compass Commercial Mortgage, Inc.
Founded in 1996, Compass Commercial Mortgage, Inc. (CCMI) specializes in professional underwriting, packaging and placement of commercial real estate loans for builders, investors and owner occupants. Compass works with all segments of the commercial real estate lending market including banks, life insurance companies, capital market and private lenders. Our goal is to obtain the most cost effective, competitively priced and flexibly structured financing for our clients. We do not simply obtain a loan, but structure financing which meets the needs and objectives of our clients.
Since 2006, the team at CCMI has closed and funded over $800.00MM in commercial loans for our clients, which translates to over 175 closings and an average loan size of $4.75MM. For more information, please visit https://www.compassmtg.com.