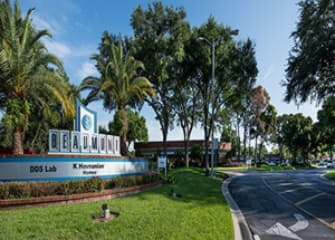 Craig Romer and Chris Romer of Dockerty Romer & Co. have arranged JV Equity in the amount of $7,400,000 on behalf of their client, Meridian Development Group, for the acquisition of an office park located in Tampa, FL.
The subject property, known as Beaumont Business Center is an 11-building, 252,235 square-foot office park, located adjacent to the Veterans Expressway at the Hillsborough Avenue exit. Meridian Development Group will make about $7 million in building improvements and rebrand the center as Meridian 589.
Meridian acquired the 20-acre property from Lone Star Real Estate Fund for $18.5 million. Romer commented that, "Meridian was highly focused and professional in all areas of this transaction." Romer further commented that, "This asset will be a great addition to Meridian's portfolio which already has holdings both in the Northwest Hillsborough submarket and the larger Tampa MSA."
About Dockerty Romer & Co.
Dockerty Romer & Co. based in Delray Beach, Florida is a full service commercial mortgage banking firm specializing in the capitalization of income producing properties. Dockerty Romer & Co has closed nearly $5 Billion of real estate transactions since its inception in January 2000. (www.dockertyromer.com)
About Meridian Development Group
Meridian Development Group is a Tampa-based real estate investment company specializing in the acquisition, redevelopment and management of value-added office, flex and industrial assets throughout the eastern half of the United States, with a concentration on Florida and the southeast. (www.meridiandg.com)