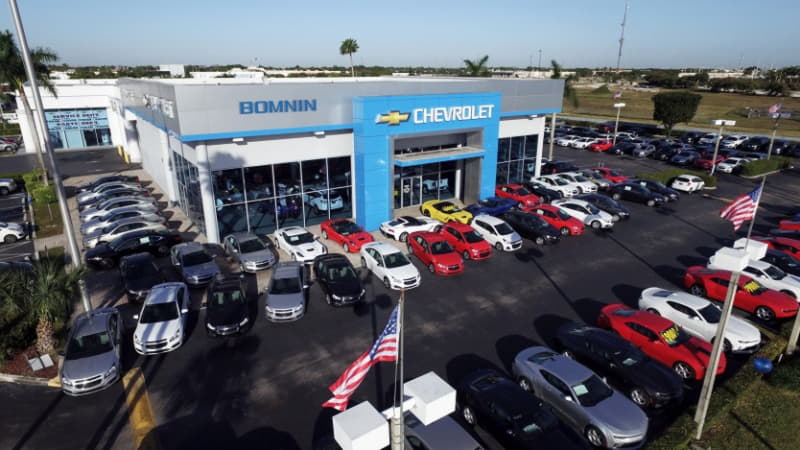 Bomnin Chevrolet in Miami acquired Grand Prize Chevrolet in West Kendall, Florida on Friday expanding their footprint in the Miami area, the dealership announced Tuesday.
The acquisition was completed Friday after nearly two years of negotiations and increases the opportunity for Bomnin Chevrolet to offer service to customers in more than one location.
"Grand Prize Chevrolet has truly been a model of excellence in the community and we are eager to continue to expand on the decades of good work they have done," said Arnaldo Bomnin, owner of Bomnin Chevrolet. "We're grateful to the South Florida community for supporting us. This opportunity will allow us to better serve the community by offering more locations and expanding our service capabilities."
In addition to the acquisition, Bomnin is planning to expand the service center at the original Bomnin Chevrolet location. As a result of the acquisition and the service center expansion, new jobs will be created.
Bomnin Chevrolet was already the largest Chevrolet retail dealership in the southeastern U.S. and fifth largest dealership in the nation. Additionally, both Bomnin Chevrolet and Grand Prize Chevrolet won the Chevrolet Dealer of the Year Award for 2015.
"It's remarkable that both of these dealers have been recipients of GM's highest honor," said Carlos Latuour, Chevrolet Zone Manager for South Florida and the Caribbean. "It's truly a story of one great dealer buying another great dealer, and we look forward to their continued success under Arnaldo's leadership."
Bomnin Chevrolet is located at 8455 South Dixie Highway in Miami, Florida on U.S. 1 next to Dadeland Mall, and Bomnin Chevrolet West Kendall is located at 11701 SW 152nd Street next to Florida Turnpike exit 16 near Zoo Miami.
About Bomnin Chevrolet
Bomnin Chevrolet was founded in 2010 by Arnaldo Bomnin, a Cuban immigrant who escaped the communist nation in 1996. The dealership has grown from selling an average of 70 cars a month to selling more than 6,000 new and used cars this year. Bomnin Chevrolet was named Chevrolet Dealer of the Year for 2014 and 2015, and is on their way to earning Chevrolet Dealer of the Year for 2016. The Dealer of the Year award is given to less than one percent of GM dealers across the nation and is based on their commitment to excellence through sales, service and customer satisfaction. Bomnin Chevrolet has also been awarded the Five Star Dealer Award by Edmunds.com in 2015 and 2016.
For more information about Bomnin Chevrolet, visit: bomninchevrolet.com.